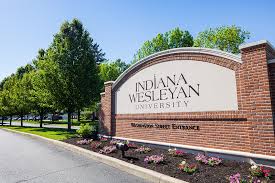 Proposals for the 2017 Indiana Music Teachers Association State Conference are due 12:00 midnight, Eastern, May 24, 2017.  
The conference will be held at Indiana Wesleyan University in Marion, IN on Friday–Saturday, September 29–30, 2017.
We are seeking proposals on all aspects of music, including music teaching, learning, creation, performance, career considerations, scholarship and other areas of interest to independent and college music teachers. Proposals may be submitted in one of the following formats:
Paper
Performance
Composition
Workshop
Lightning Talks – New to IMTA this year!
Lecture recital
The first presenter listed on the proposal will be notified of the committee's proposal decision by July 2017.
2017 IMTA Conference Proposal Guidelines
Membership in IMTA is not a requirement to submit a proposal or present a session.
Participants must be willing to present on either day of the conference, should their proposals be accepted.
Conference presenters are not compensated or reimbursed for expenses and must pay published Conference fees.
Electronic submissions are required with attached bio and headshot photo (.jpeg) of presenter(s).
Conference sessions are generally 50 minutes including Q & A time.
Lightning Talks
The 2017 IMTA Conference will feature a 50-minute session, comprising of several lightning talks.
Lightning talks are lively lectures or demonstrations with a hard time limit of 5 minutes.
The goal is to make your point clearly and rid your presentation of non-critical information.
Visual aids such as PowerPoint, Keynote Presentations, Video Clips, etc., are optional but encouraged. Keep slides simple and to the point.
If you are not using visual aids, your name as well as the title of your presentation will be displayed.
Here are a few resources to help you prepare for a lightning talk presentation.
Questions
For questions regarding the 2017 IMTA Conference or proposals, please contact IMTA Conference board liaison, D.J. Smith.
Online Submission Form