The 2018 state conference will be held on Friday-Saturday, October 5-6 at Sweetwater Sound in Fort Wayne, IN.
Sweetwater is one of the United States largest dealers in musical equipment for musicians, recording studios, schools, churches, concert sound companies and broadcasters. The headquarters is located in Fort Wayne Indiana.
Address: 5501 US-30, Fort Wayne, IN 4681
Parking: Attendees can park in the north customer parking lot, entering through the Front Door #1 or Service Door #4.
For questions regarding the IMTA State Conferences, please contact the IMTA Conference Liaison, DJ Smith.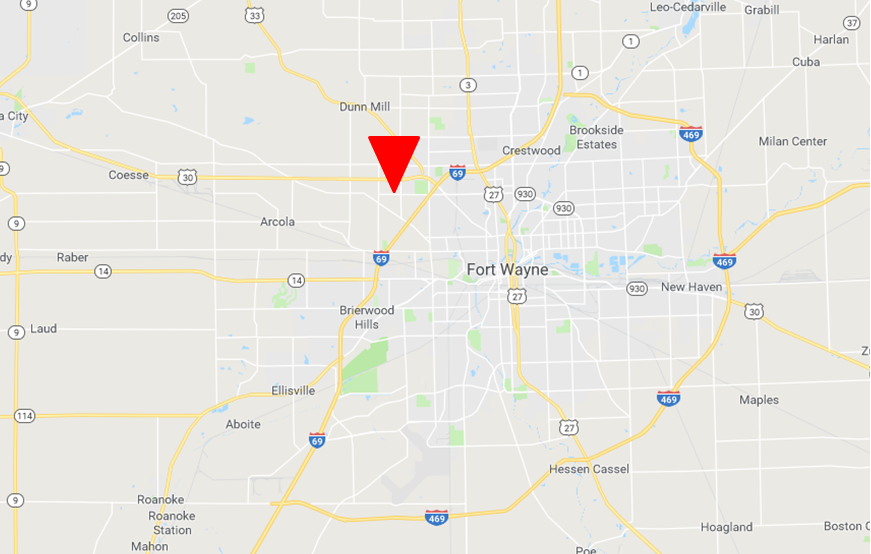 On this page you will find the following information for the 2018 IMTA State Conference:
Concert Artist - Frederic Chiu (and application for Advanced Masterclass)
Featured Pedagogy Clinician - Dr. Christopher (and application for Elementary/Intermediate Masterclass)
Featured Pedagogy Clinician - Katherine Fisher co-author of Piano Safari
MTNA/IMTA Commissioned Composer - Benjamin Krause
Featured Technology Sessions - George Litterst and Shana Kirk from Yamaha
Other Featured Sessions
Schedule
Hotels
Conference Artist - Frederic Chiu
Frederic Chiu performs in major venues on five continents, such as Lincoln Center in New York, the Kennedy Center in Washington, The Chatelet in Paris, or the Mozarteum in Buenos Aires, as well as touring extensively in smaller and unusual venues. He collaborates with Classical music friends Joshua Bell, Pierre Amoyal, Gary Hoffman and the St Lawrence String Quartet, as well as non-Classical friends like jazz pianist Bob James, writer/storyteller David Gonzalez, Shakespearean actor Brian Bedford, and the clown Buffo, trying to bring the vivid live concert experience to as many people as possible. He has worked with conductors such as John Nelson, Stefan Sanderling, Rodolfo Fischer, Susan Haig, Bernhard Klee, Xian Zhang and Alexander Titov.
Among his recital programs, Frederic Chiu presents "Classical Smackdown", a multi-year series where composers face off in head-to-head comparisons, with listeners voting for their favorite composer. After his first successful Smackdown between Debussy and Prokofiev, he presented Bach vs. Philip Glass in 2014, with results tracked at ClassicalSmackdown.com.
Frederic Chiu has released over 27 recordings, including the most extensive complete piano works of Prokofiev, and works of Chopin, Liszt, Ravel, Mendelssohn, Brahms, Rossini and Grieg, as well as the Beethoven/Liszt Symphony V and the solo piano version of Carnival of the Animals. His latest projects include "Hymns and Dervishes," music of Gurdjieff/de Hartmann, and Distant Voices: Piano music of Claude Debussy & Gao Ping. He is a regular on St. Paul Sunday and Performance Today, and a favorite of public radios across the country.
Chiu's teaching program Deeper Piano Studies – a philosophic and holistic approach to piano playing – has been presented at the Juilliard School, Indiana University's Jacob School of Music, the Manhattan School of Music, the New England Conservatory, the Banff Centre and most of the National Conservatories in China.
He is also co-founder and director of Beechwood Arts and Innovation in Connecticut, focused on the crossroads between art, innovation and transformation. His efforts to promote music coincide with his desire to foster peace and understanding, recently recognized by a Senatorial Commendation from the United States Congress.
Pedagogy Clinicians - Christopher and Katherine Fisher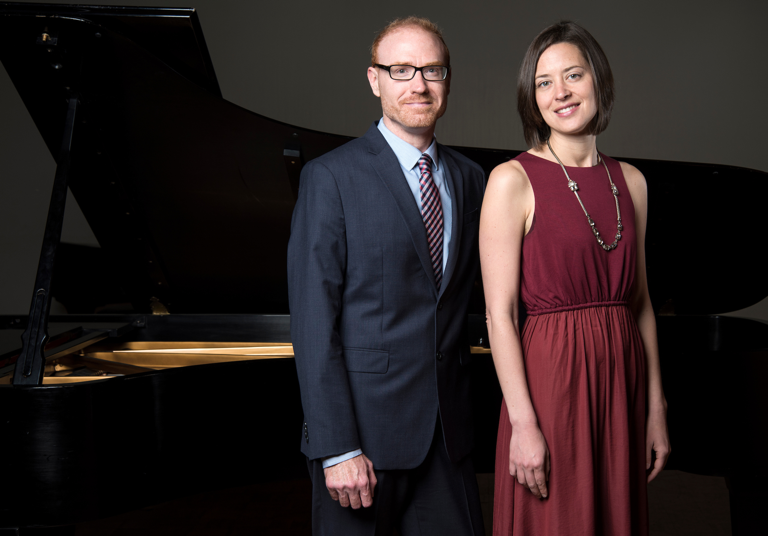 Dr. Christopher Fisher is Professor of Piano at Ohio University School of Music in Athens, Ohio where he chairs the Keyboard Division, directs the graduate piano performance and pedagogy programs, and coordinates the Ohio University Piano Pedagogy Seminar. He is Director of Studies for the Honors Tutorial College Music Program. Recognized for his teaching, Dr. Fisher was the 2010 recipient of the Ohio Music Teachers Association Collegiate Teacher of the Year and the Ohio University School of Music Distinguished Teaching Award.
Dr. Fisher is the author of Teaching Piano in Groups (Oxford University Press, 2010) and co-author of the revised and expanded edition of Piano Duet Repertoire (Indiana University Press, 2016). He has published in leading keyboard journals and is a contributing composer for the innovative piano method, Piano Safari (www.pianosafari.com), which is used by piano teachers and students around the globe. His educational compositions are published by Alfred Music and Piano Safari.
In demand as a workshop and master class clinician, Dr. Fisher has presented lectures internationally, including the national conferences of the Music Teachers National Association, National Conference on Keyboard Pedagogy, the National Group Piano and Piano Pedagogy Forum, the Australasian Piano Pedagogy Conference, and the Encontro Internacional de Pianistas de Piracicaba Brasil. Dr. Fisher has also served as a guest lecturer at leading conservatories and universities including recent engagements at The Juilliard School.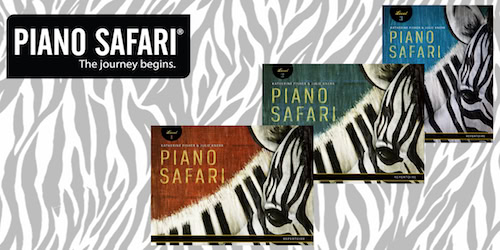 Katherine Fisher is co-author of the Piano Safari Method (www.pianosafari.com) for children. She and Dr. Julie Knerr have been working on their piano method since their time in school together at the University of Oklahoma when they both realized they had mutual dreams of writing a piano method that would incorporate all the best elements of the various methods they had been using in their teaching.
She is an affiliate faculty member of the Athens Community Music School at Ohio University in Athens, Ohio.  Her responsibilities include teaching private piano lessons as well as coordinating the Piano Preparatory Program (group lessons) for children who are beginners at the instrument.
Katherine is an active member of the Music Teachers National Association and presently serves as the Wellness Forum Chair for the Ohio Music Teachers Association. She presently serves in the capacity of Vice-President for Membership for the Southeast District of OhioMTA.
A native of Ohio, Katherine obtained her degrees from the University of Oklahoma (Master of Music in Piano Performance and Pedagogy) and the Wheaton College Conservatory of Music (Bachelor of Music in Piano Performance).  Her former teachers include Jeongwon Ham, Jane Magrath, Barbara Fast, Karin R. Edwards, and Nancy Bachus.
MTNA/IMTA Commissioned Composer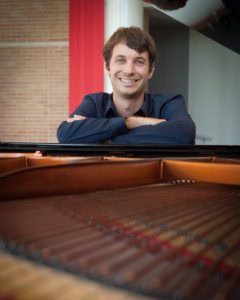 Benjamin Krause's work has been recognized through grants, commissions, and awards by the Houston Symphony, Copland House, Network for New Music, Presser Foundation, ASCAP, Da Camera of Houston, and The American Conservatory in Fontainebleau, France. Drawing freely from varied traditions and aesthetics, his music is characterized by its visceral rhythmic drive, motivic control, and colorful, dense harmonies reminiscent of jazz. As a pianist, he regularly performs new music, jazz, and the classical repertoire, appearing at Carnegie Hall, Zilkha Hall (Houston), the Houston Museum of Fine Arts, the Menil Collection, and in collaboration with such artists as Molly Barth (Eighth Blackbird), Jeffrey Zeigler (the Kronos Quartet), Timothy McAllister (PRISM Saxophone Quartet), and Ronald Feldman (the Boston Symphony). He has held residencies and fellowships at the Oregon Bach Festival Composers' Symposium, Lutheran Summer Music, and the Bennington Chamber Music Conference, and will be in residency at the Brush Creek Foundation for the Arts (WY) in Fall 2018. He was also recently awarded the prestigious Copland House Residency Award, which will grant him time to work and reside at Aaron Copland's New York home.
Krause holds composition degrees from Rice University (D.M.A.) and the University of Oregon (M.M.), and a B.M. in piano performance from Valparaiso University, where he also served as Visiting Assistant Professor of Music (2015-2018). He lives in Chicago with his wife, pianist Christina Giuca Krause.
Featured Sessions
Technology for Inspired Teaching
The 21st century brings forward traditional musical goals along with changing paradigms: technology-equipped pianos, mobile computing devices, interactive resources, and global communities. This session will focus on resources and best practices in the modern era. Be sure and bring your technology-related questions!
Sending the Teacher Home with the Student: How to Make Instructional Videos that Facilitate Learning at Home
Embrace the emerging field of "flipped teaching" and learn how to use technology-equipped pianos to provide your students with lessons that fit in their pockets. From avoiding makeup lessons to creating an online library of your own studio's unique pedagogy, video lessons can provide solutions for any teacher.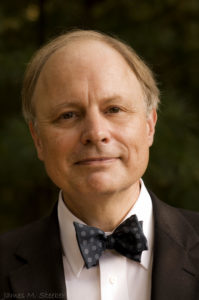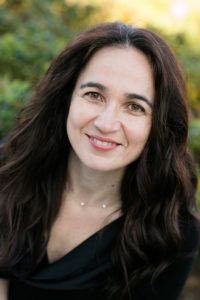 George Litterst is a nationally known music educator, clinician, author, performer, and music software developer. A classically-trained pianist, he is co-author of the intelligent music display app, SuperScore, and other software products from TimeWarp Technologies.
Dr. Stella Sick holds degrees from the Eastman School of Music and the University of Minnesota. She teaches piano locally and nationwide. An active performer, Stella is an adjunct assistant professor at Hamline University.
Hotel Information
Sweetwater has several partnered hotels that offer discounts to Sweetwater employees and guests. To make your reservations, please call over the phone and mention "Indiana MTAConference at Sweetwater" and request the Sweetwater Corporate Rate.
Best Western Plus
Phone: (260) 490-6060
Rate: $89/night for 2 Queen Beds or $99/night 1 King Bed with Sleeper Sofa
Check-in 3:00PM / Check-out 12:00PM
Includes: Full hot breakfast buffet each day
Amenities: Free Wi-Fi, microwave, refrigerator, indoor heated pool, fitness center
Don Hall's Guesthouse (ask about their Sweet Suites!)
Phone: (260) 489-2524
Standard Double room:

$89.00/night includes breakfast for up to 2 people
$99.00/night includes dinner and breakfast for 1 person
$109.00/night includes dinner and breakfast for 2 people

King room:

$99.00/night includes breakfast for up to 2 people
$109.00/night includes dinner and breakfast for 1 person
$119.00/night includes dinner and breakfast for 2 people

Sweet Suites:

$115.00/night includes breakfast for up to 2 people
$125.00/night includes dinner and breakfast for 1 person
$135.00/night includes dinner and breakfast for 2 people

Check-in 3:00PM / Check-out 12:00PM
Amenities: Free Wi-Fi, mini-fridge, private balcony, fitness center, business center, coin-operated full laundry service, indoor and outdoor pool, hot tub, outdoor courtyard, dogs welcome (surcharge per pet)
Hyatt Place (FULL - as of 9/8/2018)
Phone: (260) 471-8522
Rate: $101.00/night for standard room
Check-in 3:00PM / Check-out 12:00PM
Includes: Full breakfast buffet each day
Amenities: Free Wi-Fi, mini-fridge, fitness center, wet bar, outdoor pool with lounge chairs, pet-friendly and smoke-free facility, Shuttle to and from Sweetwater & FWA