The 2022 state conference will be held on October 7 and October 8 at Purdue University Fort Wayne.
For questions regarding the IMTA State Conferences, please contact the IMTA Conference Liaison, DJ Smith.
On this page you will find the following information for the IMTA State Conference:
Concert Artist - Alexandre Dossin
MTNA/IMTA Commissioned Composer - Kevin McMahon
Keynote Speaker - Karen Thickstun
Schedule - View the 2022 Conference Schedule here
Hotels - (details below)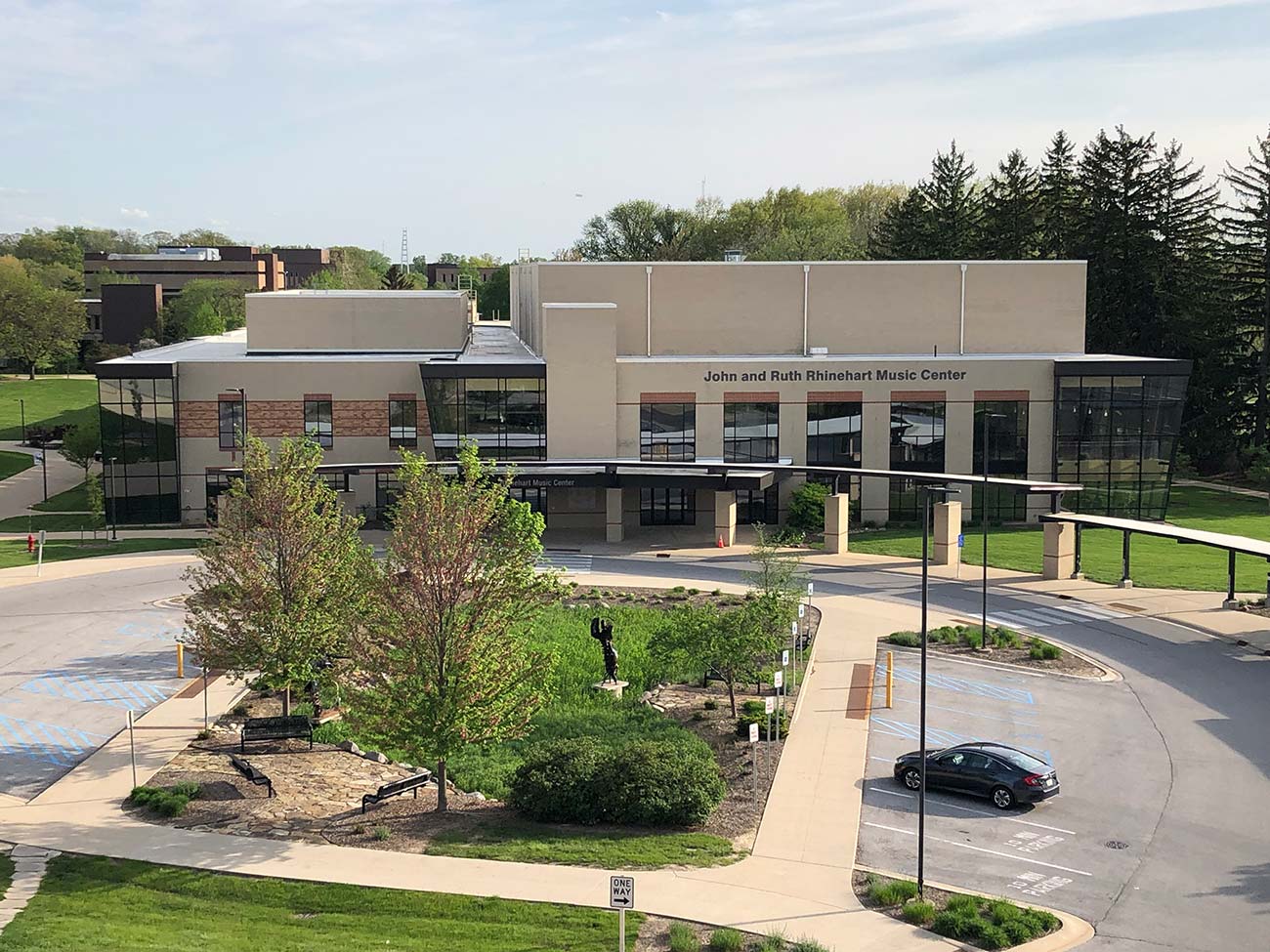 If you would like to make a donation to the IMTA and support future programs, you can use our new online form.
Conference Artist - Alexandre Dossin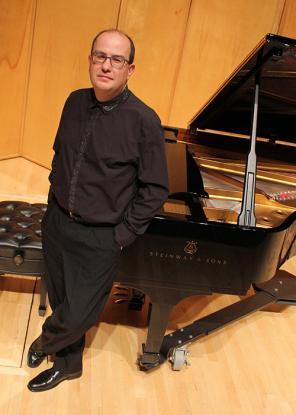 Before joining the University of Oregon music faculty in 2006, Alexandre Dossin was a member of the faculty of the University of Louisiana at Lafayette from 2001–02, and from 2002–06 at the University of Wisconsin at Eau Claire. Dossin's principal teachers were Sergei Dorensky at the Tchaikovsky Conservatory and William Race and Gregory Allen at the University of Texas at Austin.
In 1997 Dossin was the youngest person ever to receive the prestigious State Award "Ambassador of Rio Grande do Sul" in Brazil, and in 1998 he was the only student in the University of Texas at Austin School of Music to receive the Graduate Pre-Emptive Fellowship.
Conductors with whom Dossin has performed include Charles Dutoit, Isaac Karabtchevsky, and Michael Gielen, with orchestras such as the Buenos Aires Philharmonic, Brazilian National Symphony, Mozarteum University Symphony, and Tchaikovsky Conservatory Symphony. Dossin performed numerous live recitals for public radio in Wisconsin and Illinois, including the Dame Myra Hess Memorial Concert Series in Chicago. Dossin has performed in international festivals in Japan, Canada, the United States, and Argentina, in some occasions sharing the stage with Martha Argerich.
Critics have called Dossin a "wonderful pianist," "master of contrasts," "master of expressiveness," and "a stunning pianist with a symbiotic relationship with the instrument."
Dossin has five albums released worldwide by Naxos (Verdi-Liszt Paraphrases, Kabalevsky Sonatas, Kabalevsky Preludes, Liszt in Russia, Leonard Bernstein piano music) and is an editor for the Schirmer Performance Edition Series (Tchaikovsky The Seasons, Tchaikovsky Album for the Youth, Prokofiev Visions Fugitives, Liszt Consolations and Liebesträume, Rachmaninoff Preludes, vol. 1 and vol. 2).
A Steinway Artist, Dossin is the Vice-President of the American Liszt Society and president of its Oregon Chapter.  Currently the chair of the piano area, he keeps a studio of advanced pianists from several countries and is listed in Who's Who in America and Who's Who Among America's Teachers.
MTNA/IMTA Commissioned Composer - Kevin McMahon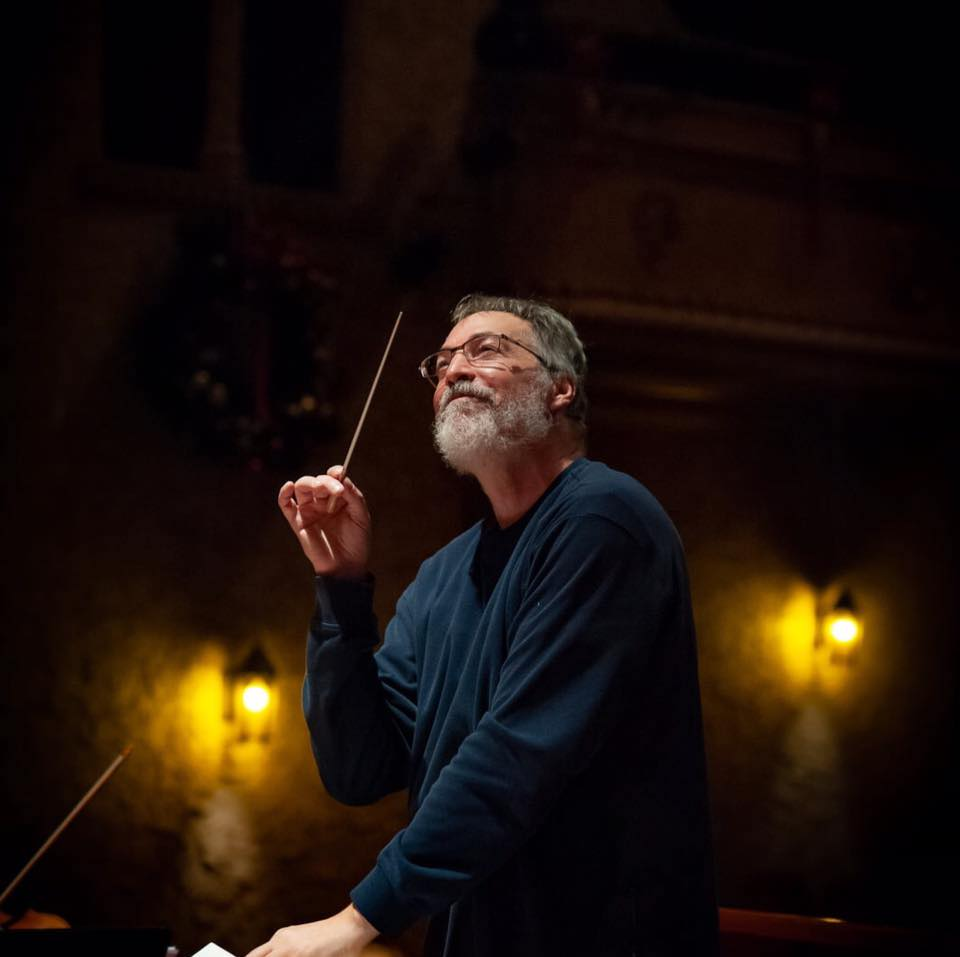 Kevin McMahon began his musical life with voice, piano, and violin. This continued with explorations in musical composition. His formal training was at the University of Michigan and later at the University of Wisconsin-Madison. Among his teachers are Stephen Dembski, David Diamond, Harold Farberman and Romeo Cascarino (composition) and Edward Chudacoff (Orchestratrion).
McMahon was chosen as a member of the 1990 American Conductor/Composer program where he conducted his composer partner's (Jonathan Schwabe) world premiere work, The Hands of Time, for saxophone and orchestra, as well as conducting the world premiere of his own work On Spiritual Warfare. This led to other works written and premiered in Chicagoland, as well as the beginning of writing many orchestral transcriptions of other composer's works.
The Etowah Youth Symphony, Paul Pierce conductor, performed a double premiere of McMahon's On the Pre-eminence of Love for soprano and orchestra, in Crown Point, Indiana and Gadsden, Alabama. The soprani for this work were Alexandra Kosachukova and Jan Nichols.
After a world premiere in the United States, McMahon conducted a concert of Czech composer, Tomas Hanzlik, as well the European premiere of his own Transfiguration (for flute/alto flute, crotales, and orchestra).
McMahon's Jazz Suite for Violin and Piano was premiered by then concertmaster of the Southwest Michigan Symphony, Sandra Hunt along with Nancy Husk on the piano.
For the fiftieth anniversary of the Illinois Valley Symphony Orchestra, the Eureka Savings Bank commissioned the symphonic work Valley of the Illinois for orchestra.
Soprano Shawn Weber and pianist Ruth Moyle presented the world premiere of Seven Songs from Rome.
Among the works written during the time of doctoral work are: Euterpe for solo flute, I Shall Not Pass this Way Again (commissioned and premiered by the University of Wisconsin-Madison Master Singers, Chris Sheppard conductor), the stage opera/musical Marilyn Monroe (premiered at the Maud Powell Music Festival), and Unione delle esame, for chamber ensemble with two singers and instruments.
McMahon served as co-librettist (with Carol Shamory) for the stage work Maud Powell-Queen of Violinists, music by Andrzej Hanzelewicz.
McMahon's transcriptions/arrangements for orchestra include music by composers: Brahms, Jeffrey Britton, Coulter, Confrey, Mack and Johnson, Marybeth Maziarz, Morricone, Rachmaninoff, Refice, Schubert, and Robert Schumann
Some of McMahon's composition students include Amy Bell, Thomas Escott III, Victor Garcia, William Heinze, and most recently, (in a very robust composition studio at Purdue University-Fort Wayne School of Music), Frank Acosta, Victoria Burk, Andrew Nesler, Jack Oberley, Rebecca Pollock, Andrew Prawat, Karl Rast, and Connor Wooley.
Keynote Speaker - Karen Thickstun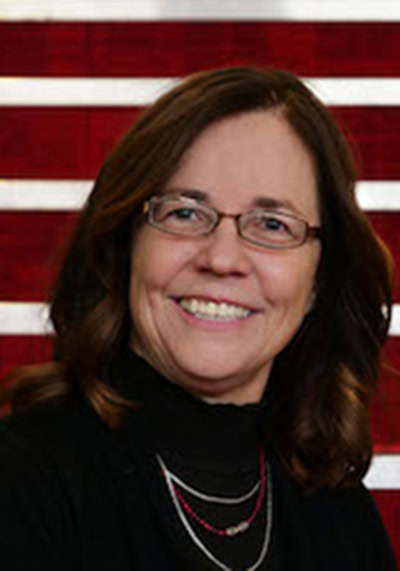 Karen Thickstun teaches piano pedagogy at Butler University and co-advises the Butler MTNA Collegiate Chapter. Thickstun holds degrees in piano performance/economics from Duke University, business administration from University of Virginia, and piano pedagogy from Butler University.
Thickstun recently retired as founding director of the Butler Community Arts School. Serving 2,000 children through private lessons, group classes, and camps, instruction is provided by over a hundred Butler University students that she mentored in professional teaching practices. Working with afterschool programs, community centers, and United Way agencies, Thickstun developed a network of community partners to provide access to the arts for inner-city youth. To fund outreach classes and provide need-based scholarships, she wrote and received grants for more than $100,000 annually for the past eight years.
In 2019, Thickstun was recognized by Butler University with the "Woman of Distinction" award, annually given to one staff/faculty recipient. In 2018, she was selected by United Way of Central Indiana as one of its "100 Heroes" to recognize the positive impact she has made in the community. For 2017-19, Thickstun received a Creative Arts Renewal Fellowship from the Arts Council of Indianapolis, funded by Lilly Endowment, Inc.
Thickstun authors a tri-annual column "The Everyday Entrepreneur" (formerly "It's All Your Business") for American Music Teacher. Her articles have also appeared in Keyboard Companion and Clavier Companion. She has presented numerous pedagogy and business sessions at MTNA National Conferences and other local, state and national conferences.
Thickstun is active in the Music Teachers National Association (MTNA), currently serving as national president for 2021-2023. She previously served as MTNA President-Elect (2019-2021), MTNA Vice President from 2015-2017, and MTNA Secretary-Treasurer from 2013-2015. Recent national appointments include grants and awards task force chair, MTNA Teacher of the Year committee chair, and strategic planning committee. She served as director of East Central Division director on the MTNA Board of Directors from 2008-2010 and chaired the Local Associations Forum. Thickstun is a nationally-certified teacher of music (NCTM) through MTNA.
Thickstun has been active in the Indiana Music Teachers Association (IMTA) as president, trustee chair, newsletter editor, syllabus chair, conference chair, commissioning chair, arts advocacy chair, and bylaws revision chair. She received the Distinguished Service Award in 2002 and the Teacher of the Year award in 2008.
Hotels
Holiday Inn - Purdue Fort Wayne
4111 Paul Shaffer Dr, Fort Wayne, IN 46825
Rate: $189 per night
Wyndham Garden Fort Wayne
5750 Challenger Pkwy, Fort Wayne, IN 46818
Rate: $109 per night