Another state conference has come and quickly passed! Indiana's 2017 Fall State Conference at Indiana Wesleyan was full of our favorite conference events including sessions, featured artists, banquet and membership luncheon. It also hosted a new and exciting format of sessions called lightning sessions where 6 presenters presented a 5-minute "lightning" sessions in one hour slot.
If you were lucky enough to join us or if you had to sit this one out, enjoy these highlights and we'll look forward to seeing you at the 2018 conference October 5-6, in Fort Wayne at Sweetwater Sound!
Be sure and follow the IMTA Facebook page to keep in touch with the most up-to-date happenings!

Featured Artist and Advanced Masterclass Clinician
Award-winning pianist Aviram Reichert performed a solo recital and presented an advanced piano masterclass. Reichert is a former medalist of the prestigious Van Cliburn International Competition.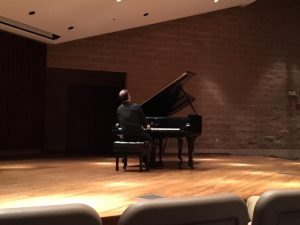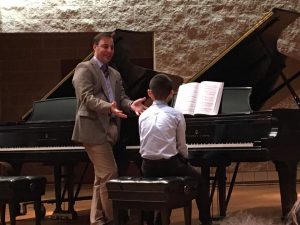 Featured Pedagogy Clinician
Dr. Kevin Olson presented two full sessions, as well as an intermediate piano and composition masterclass. Dr. Olson is a faculty member at Utah State University, as well as a widely respected pianist, composer, and educator.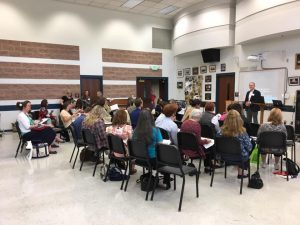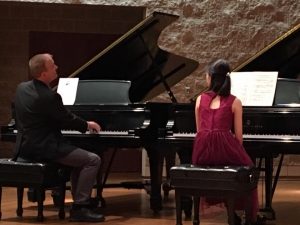 MTNA/IMTA 2017 Commissioned Composition
Dr. Marc Wooldridge, currently a professor of percussion and music theory at Indiana Wesleyan University, premiered a new composition "Cyclic Variations" for percussion ensemble. For more information on the composer commissioning program, visit this page.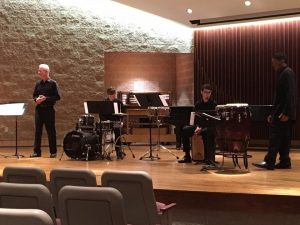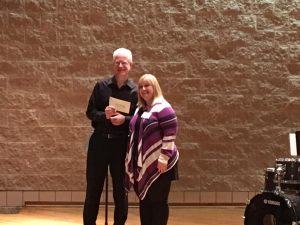 Friday Evening Banquet and Teacher of the Year
Dr. David Wright, President of Indiana Wesleyan University delivered the keynote address during the Friday evening banquet. Euni Rickey, a retired professor from Indiana Wesleyan University was awarded 2017 Teacher of the Year. Here she is pictured with former Teacher of the Year recipients Jim Helton (2016), Lori Rhoden (2010), and Juliana Lockman (2014). For more information on the Teacher-of-the-Year Award, visit this page.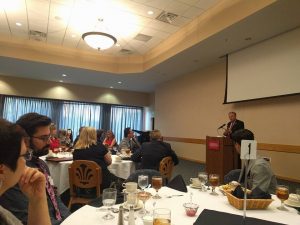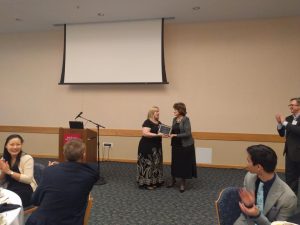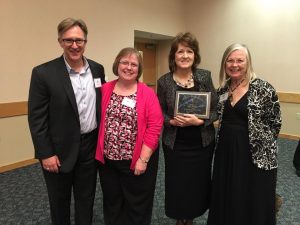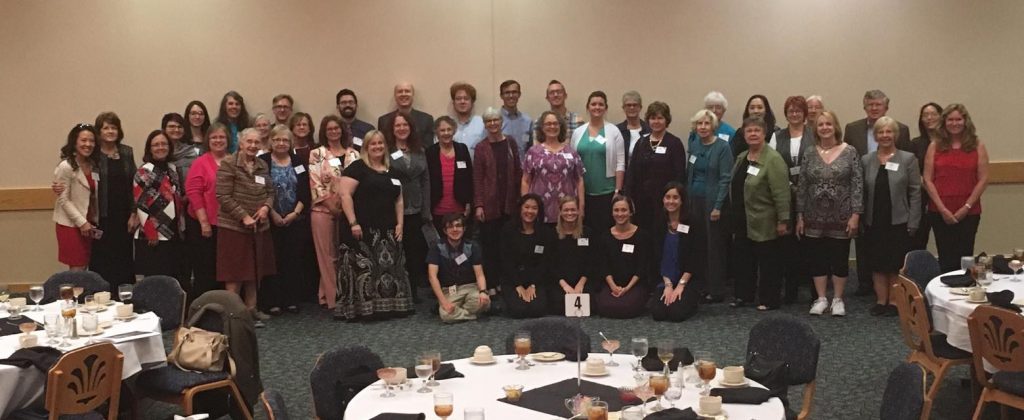 2017 Annual Membership Meeting Luncheon
Our annual membership meeting is held during the Saturday luncheon. Members were honored for their years of service at 25, 30, 35, 40, 45 years. We also honored our outgoing President, Christina Whitlock, welcomed incoming President Amy Chaplin, and approved officers for the 2017-2019 year including President-Elect DJ Smith, VP of Local Associations Ellen Bulow, and VP of Membership Erica Ogden.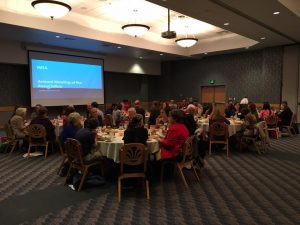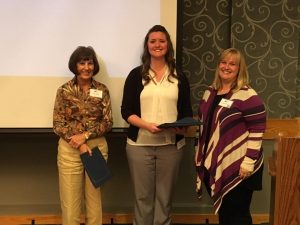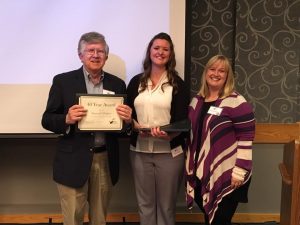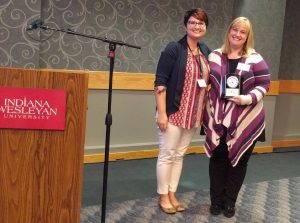 Winners Recital
Students who were winners in last years Opus Composition Festival and Hoosier Auditions performed in the winner's recital to close out the conference.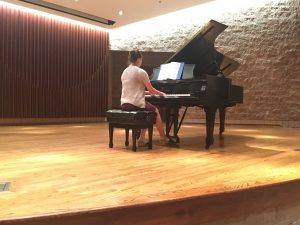 Conference Committee Thanks
Many thanks go to our conference committee who included Co-Chairs Phoenix Park-Kim and Daniel Lin from Indiana Wesleyan University, IMTA Conference Liaison DJ Smith (not pictured), IMTA President Christina Whitlock, and IMTA President-Elect Amy Chaplin (not pictured).