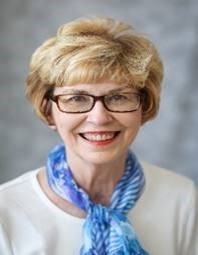 In addition to teaching piano and organ at Wabash College, Cheryl Everett is accompanist for the Glee Club and the Music Department. With the Glee Club, she has concertized throughout the United States, England, Scotland, Wales, Ecuador, and Taiwan.
Ms. Everett has performed as soloist and chamber musician in recitals and master classes at International Workshops in Austria, Canada, England, France, Italy, Switzerland, and the Teachers' Program of the Van Cliburn International Piano Competition. Music Teachers National Association has recognized Ms. Everett as a Nationally Certified Teacher of Music and the Indiana Music Teachers Association honored her as one of their "Teachers of the Year". For many years she was IMTA Ensemble Concert Chair and State Convention Chair.
In 2021, Ms. Everett received the Distinguished Service Award from the Indiana Music Teachers Association to recognize her outstanding service to IMTA and the profession of music teaching. Many of her former students currently have careers as piano teachers and music therapists.
In addition to collegiate responsibilities, Ms. Everett is Director of the Young Hoosier State Piano Competition for piano students ages 5-22. This competition, sponsored by the Indiana State Fair and Piano Solutions, had over 500 student participants in 2019. Piano Solutions recently named their concert hall "The Cheryl Everett Performance Room" in honor of her work with the youth of Indiana.
Ms. Everett has been a church organist for over 50 years and is currently serving at First United Methodist Church in Crawfordsville, IN. Ms. Everett studied piano performance with Dr. Louis Nagel at the University of Michigan. Her major musical influence was Dorothy Munger, a student of Guy Maier, Rosina Lhevinne, and Josef Lhevinne. Mrs. Munger was a pianist with the Indianapolis Symphony Orchestra for 32 years.